Back Bay, Boston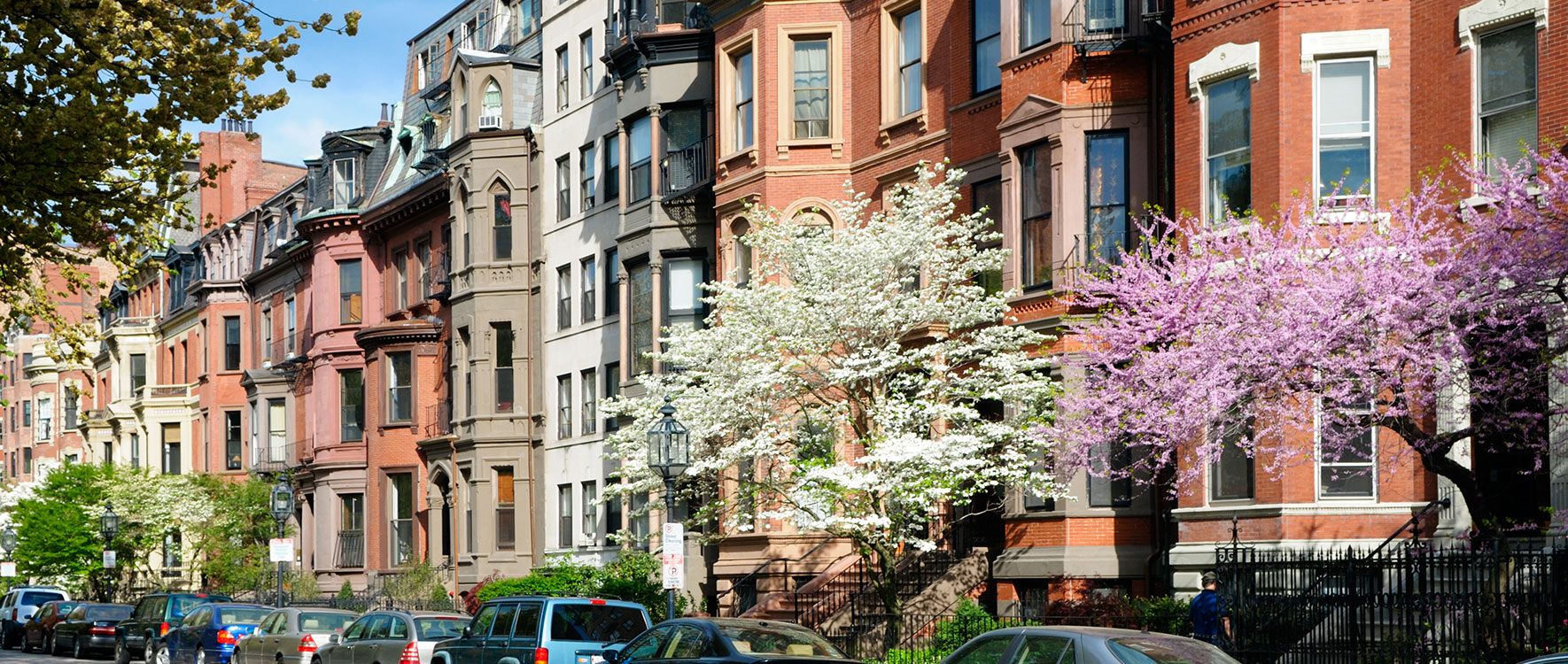 With its charming brownstones and peaceful tree-lined streets, the Back Bay is one of Boston's most exclusive neighborhoods. This historic neighborhood, a hub for hot nightspots and excellent eateries, is an exciting and vibrant place to live. Enjoy a quiet Sunday feeding the ducks along the grassy Esplanade along the Charles River, or stroll down trendy Newbury Street on a warm spring day and enjoy the best European style shopping and outdoor dining Boston has to offer. Running parallel to Newbury Street is Commonwealth Avenue, a wide, Parisian style boulevard lined with expensive townhouses and divided by a tree-lined park.
Both Newbury Street and Commonwealth Avenue lead you to a beautiful oasis known as the Public Garden and the adjacent Boston Common. The Pubic Garden was the nation's first botanical garden. It is lined with colorful flowerbeds with the English Pond at its heart. You can still take a relaxing ride on one of the pond's famous swan boats. Boston Common is the oldest public park in the United States, dating as far back as 1634. It is bordered by the stately Beacon Hill and bustling Downtown districts. It is a favorite picnic spot for locals and is often used for city fairs and events.
Only a few blocks from the Public Garden you will find one of Boston's most famous landmarks, Copley Square. Locals enjoy leisurely summer lunch-hours on the grass, enjoying the phenomenal architecture and watching young children cool off in the fountain. Copley Square's most famous landmark is probably Trinity Church. Built between 1872 and 1877, it is often lauded as one of the top ten architectural buildings in America today. Across from Trinity Church is the Boston Public Library. Opened in 1895, it was the first publicly-supported municipal library in America. The third, and perhaps most noticeable landmark in Copley Square, is the new John Hancock Tower. At 791 feet and 60 stories high, it is the tallest building in New England.
At the edge of Copley Square you will find the Copley Mall and the Prudential Center. Together they house some of the best shops and restaurants in Boston. Browse the sales at Tiffany and Co. or Barneys New York before grabbing a lobster lunch at Legal Sea Foods.