I don't just put a "For Sale" sign in front of your home…I Put Your Home In Front Of The World with style.
I offer a tailored and targeted marketing approach designed to maximize exposure on all fronts, from highly optimized
websites that put your home on the front page of search results, to my close ties with the local brokerage and Realtor® communities, which allow efficient procuring sales through word-of-mouth.
I work with three marketing specialists that help deliver quick, superior marketing and advertising methods at no cost to you.
Optimizing the Power of the Digital World
My brokerage and I realized long ago that a great web address and prime online visibility are far more important than the location of a brick-and-mortar office. Today's buyers don't "walk-in," they log-in. That's why we invested in the best address in town –
BostonRealEstate.com
. If a buyer searches for Boston real estate online, they find us. Period.
Rather than focus on outbound marketing to the masses, we specialize in inbound marketing, making sure our listings are found by qualified buyers specifically looking for similar properties. Our integrated and innovative digital tactics, combined with our cutting-edge social media strategy, keep us constantly ahead of the technology curve. It's simple really, because
BostonRealEstate.com
is a complete real estate resource with a hyper-local focus, buyers find our website first, spend more time on the site and return more often.
Luxury Marketing When and Where it Matters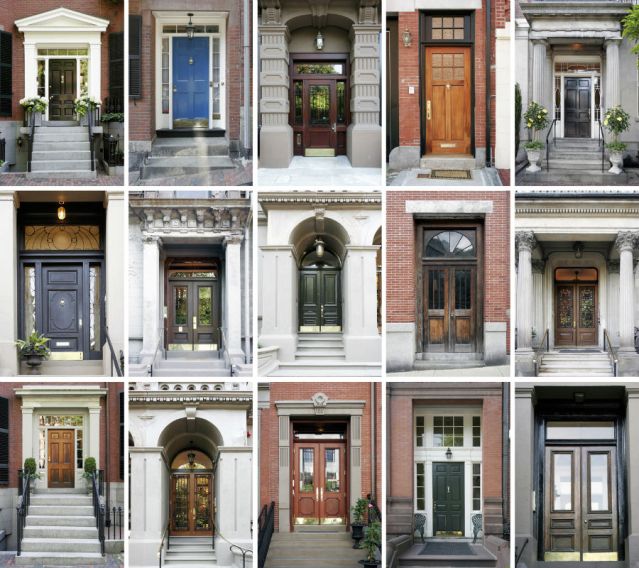 Creating appeal and allure around your home through sophisticated marketing is a hallmark of working with Bushari. All of our marketing materials are artfully designed and professionally printed – from refined show sheets and postcards to elegant advertisements in prime real estate outlets.
The success of great marketing is product differentiation – making your home stand out among the many competing properties in the marketplace. Our comprehensive marketing campaigns are designed to drive buyer traffic to your property via targeted coverage in a variety of local and international media outlets. Our in-house marketing and IT personnel constantly push the envelope with new ideas and innovations. Greater exposure means shorter marketing times and higher selling prices.
Employing the Art and Science of Pricing
Pricing your home correctly is one of the most important aspects of marketing your property. Your home may have many values – one to the tax assessor, one to an appraiser and another value to you. Prospective buyers may also value your home differently based on their individual needs. I produce in-depth Comparative Market Analysis reports, or CMAs. I also look beyond the numbers. By using first-hand knowledge, robust experience and a bit of well-founded intuition, I bring it all to the table, ready to discuss the best pricing options for your ideal timing needs.

Negotiating with Confidence and Experience
Once and offer comes in, how your agent handles both the offer and the entire negotiation is important for getting the best terms for the sale of your home. I follow specific, professional principles in order to help guide you through the gambit of Boston real estate negotiation to achieve your goals.
My follow-through, organization and attention to detail will help your real estate sale proceed smoothly and stay on track. A great agent is the key to a complex transaction, and some of the most difficult and important work is done behind the scenes between an accepted offer and closing. Fortunately, I am just as attentive in our post-contract efforts as I am in marketing your home. I am on top of the game to make sure nothing falls through the cracks.