Somerville is an eclectic mix of blue-collar families, young professionals, college students and recent immigrants from countries as diverse as El Salvador, Haiti, and Brazil. Measuring only four-square miles,
Somerville, Massachusetts
is the
fifteenth densest city in America
, with a population of over 75,000 with over 50 different languages spoke. With a large immigrant population, Somerville celebrates its diversity through numerous ceremonies celebrating cultural traditions and holidays.
Somerville is defined by its city squares. It is known for its large number of squares, which help mark neighborhood boundaries while also featuring bustling businesses and entertainment centers. Among the most active today are Davis Square, Union Square, Ball Square, Teele Square, and Magoun Square. Each offers a mix of ethnic restaurants, bars and shops and small businesses to fit every taste and occasion.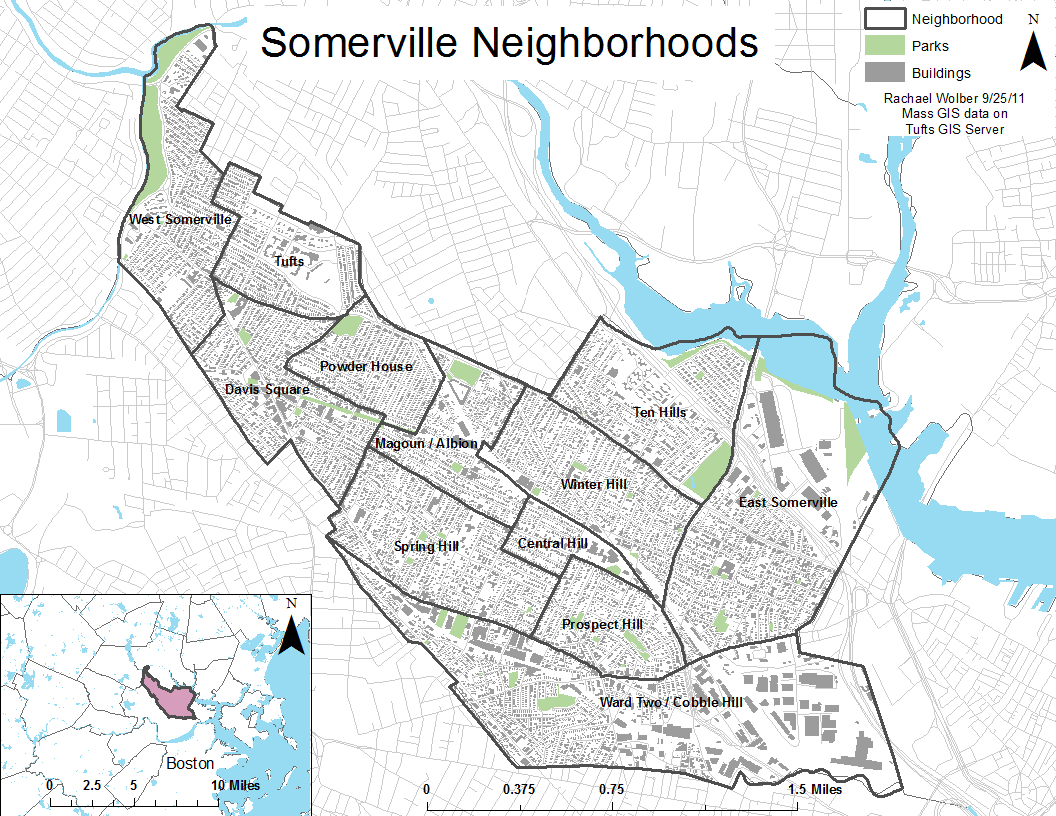 Somerville is Arts Central: only New York has more artists per capita than the City of Somerville; the local artists make the City one of the most vibrant and exciting arts centers in the country. With several umbrella groups sponsoring events – such as ArtsUnion, Brickbottom Artists Association, and the Somerville Arts Council – there are always new exhibits or events to explore. Somerville's arts scene is showcased each summer at the weekend-long ArtBeat Festival. Hosted by the Somerville Arts Council, ArtBeat transforms Davis Square into one of New England's largest and most innovative arts destinations